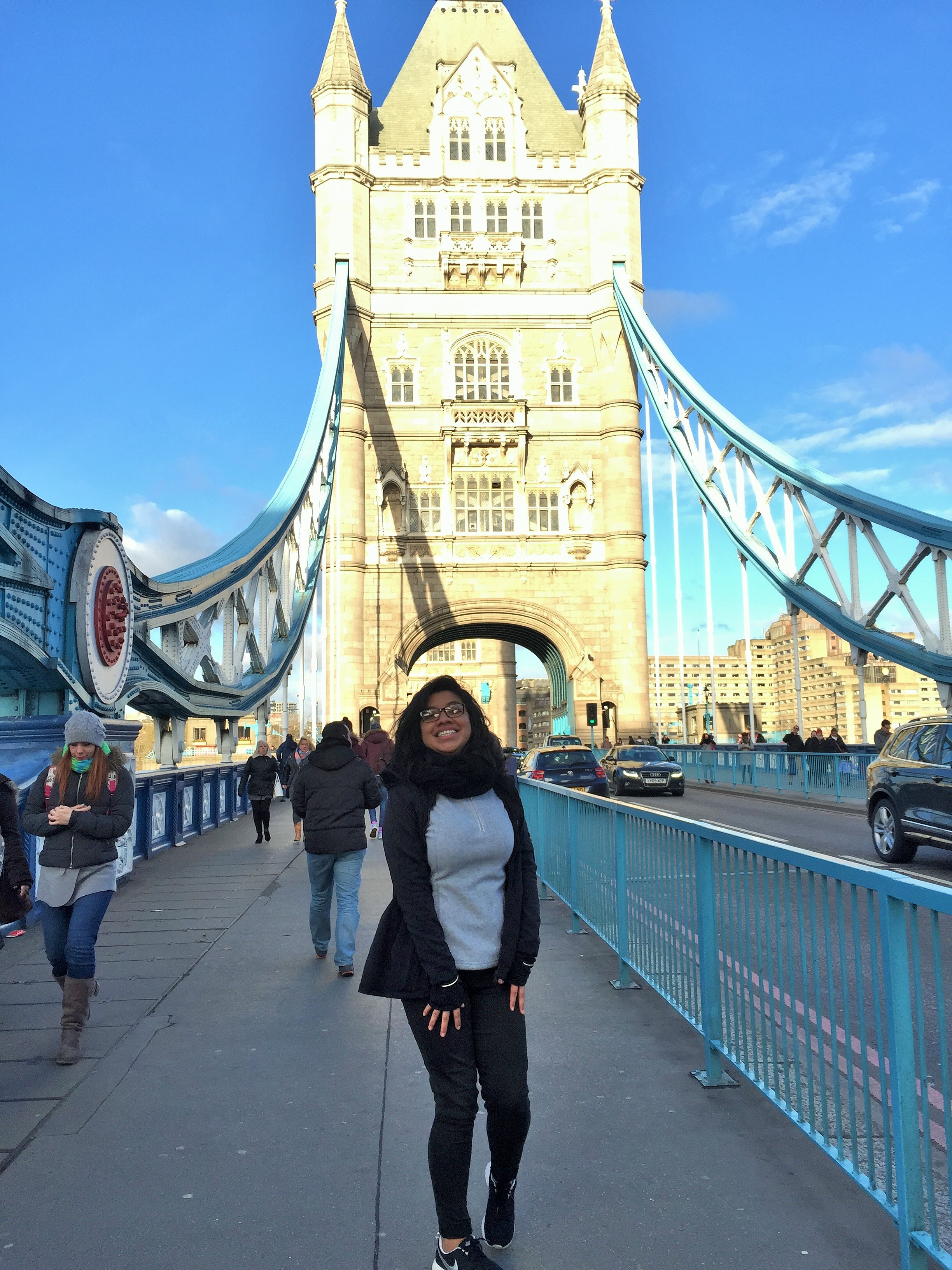 London, United Kingdom. Fall 2015
Hello, my name is Kimberly Reyes and I am a fourth year Cognitive Science major. I studied abroad for the 2015 Fall semester in London at the UC Center London (Arts, Politics, and Society & Space). I got a chance to travel to a few cities in the United Kingdom as well as different countries in Europe.
As a person who embraces and stands for diversity and social justice I was immediately impressed on the first day of orientation at the attempt that my program made to make our group diverse as possible. In our program there was a few students who identified as part of the LGBTQ community as well as those of us who are allies. My best friend abroad actually identified himself with the LGBTQ and naturally, I learned so much about being an ally! I got to experience the LGBTQ community in London thanks to him. Central London has an area called Soho that's full of pubs, cute coffee shops, vintage clothing shops, and overall fun vibe! The LGBTQ community is well known and welcomed in Soho and it was one of our favorite places to listen to good music or just go out to dance! Overall, the tolerance in the UK is pretty high.
My experience abroad was highly impacted by the people that I was traveling and exploring with. It happened to be that my best friend identified as gay, so this really just allowed me to see London as the big, progressive, urban city that it is. I would advise to make relationships with your program directors. Mine were so welcoming and engaging which made it easy to trust and go to them when needed.
I can talk about London and my experience all day!! If you have any questions or simply want to talk I'd love to get in contact! My email is kreyes25@ucmerced.edu Cheers!
 Mexico City, Mexico. Fall 2014-Spring 2015
Hola! My name is Jovita Angel and I am a Sociology major with a minor in Chicano/a Studies. I studied at the National Autonomous University of Mexico my junior year. I fell in love with both Ciudad Universitaria (UNAM's campus) and Mexico City instantly. I have never enjoyed being a student as much as I did in Mexico, free or half off at admissions to museums, la Cineteca Nacional and bus fare always made my wallet happy.
One of the things that surprised me the most was the strong LGBTQ presence in the UCEAP Mexico program, more than half of students identified as lesbian, gay, bisexual, transgender or queer during the fall semester. At the time of my arrival in Mexico I didn't identify as queer but as an ally, that changed as a I started dispelling my preconceived stereotypes through conversations with friends and material from my sociology courses at UNAM. My time in Mexico allowed me to reflect on several of my identities and better understand their intersectionality. UCEAP Mexico was a blessing, I was able to interact with people that shared similar visions and a variety of perspectives that only furthered my passion for social justice.
The night life in Mexico was amaaaazing, La Zona Rosa is the major LGBTQ+ hotspot but I loved Centro Historico, my favorite LGBTQ+ friendly bars and anthros were located there. The variety of music in clubs is insane and you are bound to dance once you enter.
Overall, Mexico City is a progressive city and a LGBTQ+ friendly environment however, there are still individuals that are homophobic, transphobic and/or sexist. I would say the best tip is to find a group of people you can identify with and explore the city with. 
Feel free to email me at jangel2@ucmeced.edu I am more than glad to share my experience, answer any questions and share any helpful info. Ma cualli ohtli noicnihuan/buen camino mis amigxs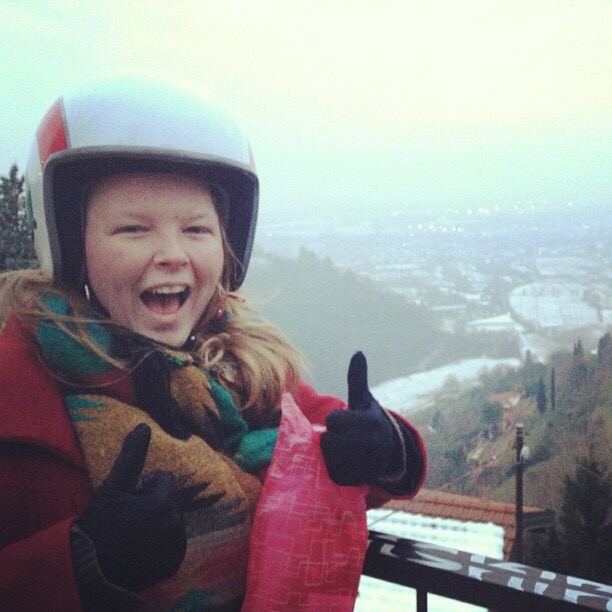 Maastricht, Netherlands. Fall 2012-Spring 2013
Hello, my name is Jordan Conneely. In this country, as well as the majority of the other European countries I traveled to that year, the people were open and welcoming of non-heterosexual preferences. One of my closer friends from the uni, a student who moved from Greece, was openly gay and did not receive criticisms. There were plenty of outlets (organizations or clubs, other students, gay bars, et cetera) in and around the city, and an abundance of them if you travel to the larger nearby cities like Amsterdam or Berlin. 
I never encountered any negative attitudes in the UK, the Republic of Ireland, the Netherlands, Belgium, Germany, Italy (the north, not sure about the south because it is known to be more 'traditional), or Austria; and I would recommend programs in any of these locations. I would be more weary in the eastern parts of Europe, because although I did not encounter negative attitudes, after traveling through them I feel that Slovakia, Poland, Hungary, and perhaps the Czech Republic might be somewhat less friendly than the western and northern countries. There were no openly homosexual people who went to either of my semesters through UCEAP, though there were many students at the university who identified as such.
Right Quote Icon
*If you are an ally or identify on the LGBTQ+ continuum please consider sharing your experiences studying abroad with the UC Merced community. Testimonials can be submitted online through the Bobcats Out in the World Testimonial Submission Form. Questions should be directed to international@ucmerced.edu with "LGBTQ+ Study Abroad Testimonial" in the subject line.