x
COVID-19 Service Disruption Alert
Because of Gov. Newsom's and Pres. Napolitano's respective directives to slow the spread of COVID-19, paper official transcript services at UC Merced have been suspended. Learn more on the Registrar's Office's Service Adjustments page.
At some point in the application process for their program, most students will need a official or unofficial transcript. National scholarships to study abroad such as the Benjamin A. Gilman International Scholarship and the Boren Scholarship will require official transcripts while UCEAP scholarships may only require either transcript form. If students need an:
Official UC Merced transcript: There are two forms of official transcripts, but please read through these Study Abroad-specific instructions before deciding which transcript to oder:

Paper transcripts: Often the easiest way to order is to use standard processing and send the transcript directly to the appropriate study abroad advisor (in the address, be sure to list your advisor, put "RE: [your_name], International Affairs, KL 101). (Read ordering instructions from the Office of the Registrar.)
Note: During the Coronavirus situation, you may not be able to acquire a paper official transcript to meet your deadline and you might need to check with the Office of the Registrar or your study abroad advisor.
E-transcripts: These can cause problems if students do not follow directions. Please order these if you need electronic copies only for email or only for upload. When in doubt, please reach out to the Office of International Affairs with questions.
Special e-transcript instructions for Study Abroad: For the recipient of your transcript, please use UC Merced Study Abroad as the recipient and StudyAbroad@ucmerced.edu as the recipient email address (see Figures 1 and 2 below).

Unofficial UC Merced transcript: they can simply follow the directions provided by the Office of the Registrar for unofficial transcripts.
For transcripts from another institution, the institution's Office of the Registrar is the resource on transcript information.
Figure 1: Select Transcript and Delivery Details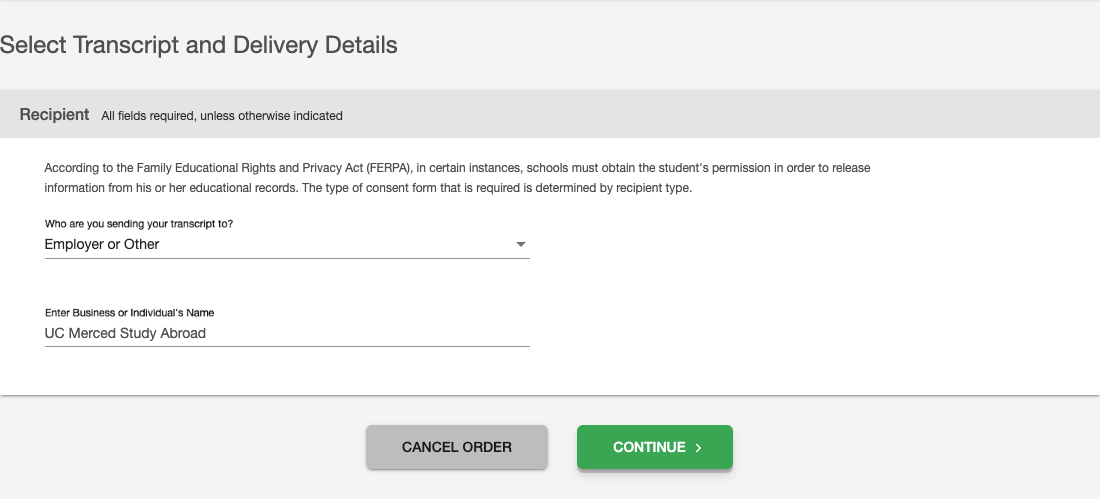 Figure 2: Select Transcript Delivery Information