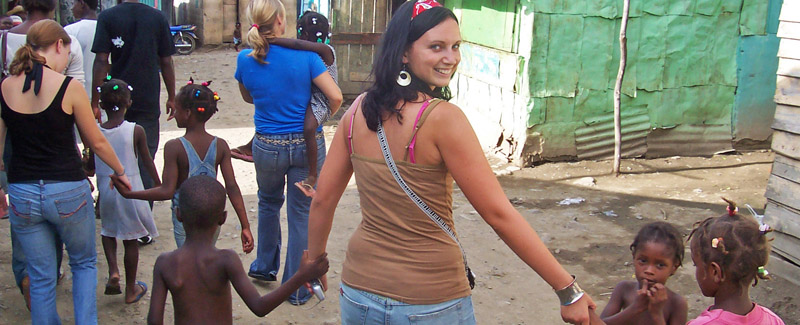 ---
Public health students have a wonderful opportunity to make an impact on a global level. Whether focusing on coursework toward degree requirements, pursuing field studies, or interning with a clinic, there are opportunities from the desert to the tropics, from rural communities to dense urban areas.
Programs Highlighting Public & Global Health
Australia + Solomon Islands: Pacific Island Environmental & Community Health
Engage firsthand with current development questions in two incredible centers of education: The University of Queensland and Solomon Islands National University. After 6 weeks in Queensland, Australia, move to the Solomon Islands for 5 weeks. Gain valuable field research methodologies and skills across diverse and fragile ecosystems, explore urban and rural development approaches, and see firsthand the impact on public health as you engage with local students and remote communities. In the last phase of the program, you will have an opportunity to develop and propose plans to address the challenges you observe.
Dominican Republic: Community Public Health
Experience seven life-changing weeks over the summer in Santiago, a commercial and cultural hub about an hour from the coast. This is a unique opportunity to interact with local patients and medical professionals in a health practicum and clinical rotation, improve your Spanish language living with a Dominican family, and study pre-professional topics such as preventive medicine, development, and health management in the Spanish Caribbean. Summer class studies and guided site visits are combined with rewarding experiences helping under-served communities.
Ghana: Community-Based Health, Food Security and Development
Head to Ghana's rural villages for an unforgettable experience in community development. Combining academics and fieldwork, you'll build marketable skills in your field. University of Ghana faculty and medical experts teach seminars that prepare you for community service outside the capital of Accra. In a team-learning setting, you'll help improve access to affordable energy, provide health services, or learn about managing agricultural resources.
Netherlands: Public Health & Neuroscience, Maastricht Univ.
Known for groundbreaking studies in Public Health, Maastricht University is an extraordinary place to focus on Public Health and neuroscience. Courses taught in English include Motivation and Emotion, Forensic Public Health, Cognitive Enhancement, and Hormones, the Brain and Behavior. Outside of class, enjoy one of the most beautiful cities in The Netherlands or pop across the border to explore Belgium or Germany.
Thailand: Thammasat Univ.
Designed for students with interests in pre-med, community studies and public health, this exciting new program combines language, culture, and health courses with fieldwork and lab-based activities. Two week-long excursions will take you to community health facilities at rural border sites between Thailand and Myanmar to observe firsthand medical services and challenges.
Immersion & Exchange Programs Suggested for Public Health
National Univ. of Singapore (NUS)
Highly ranked in nursing and medicine with coursework in epidemiology and health communication, NUS is a top choice for almost any student.
Scottish Universities: Univ. of Edinburgh
With strong rankings in both medicine and nursing and course offerings like health communication, the Univ. of Edinburgh offers a world of opportunities to public health students.
Chinese Univ. of Hong Kong (CUHK)
Teaching in English and with public health coursework in areas like epidemiology and great international rankings, CUHK offers a great learning opportunity in an urbanized environment.
Irish Universities: Trinity College Dublin, Univ. College Cork
With a pair of highly ranked universities, the Irish Universities program offers public health majors a variety of courses to tackle major requirements and electives.
Denmark: Univ. of Copenhagen
With courses like epidemiology taught in English, Copenhagen is a favorite for students seeking a program in a socially progressive society.
English Universities: Univ. of Warwick, Univ. of Manchester
With a pair of highly ranked universities, the English Universities program allows public health majors to choose from a variety of host universities and programs.
National Taiwan Univ. (NTU)
With strong course offerings including health promotion, health communication, and epidemiology, NTU is an excellent fit for public health majors with Chinese 2, the equivalent, or beyond.
By no means is this list comprehensive, but you may also search additional program opportunities.
Photo Story: How I studied abroad in three countries
Read about Sierra Alef-Defoe's study abroad experience first in interdisciplinary studies and then global health.
" Studying abroad qualified me for many more scholarships than I would've been eligible for otherwise."