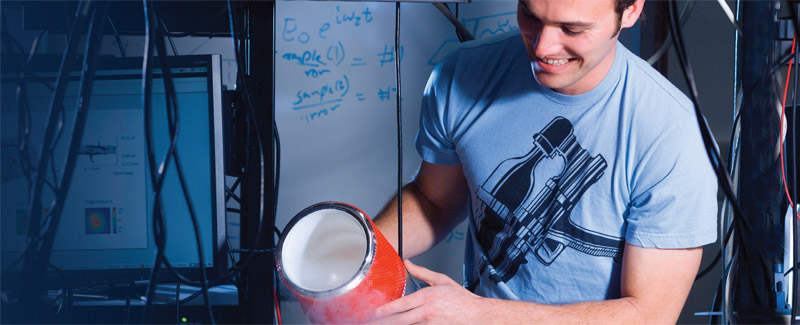 ---
As a newer area of engineering, material science & engineering requires a little extra research to find an appropriate study abroad program. It may be more important for MSE majors to be flexible for their study abroad location in order to meet their academic goals. Here are some suggested opportunities to start exploring:
Programs Specifically Selected for MAJOR
COUNTRYwithPROGRAM
DESCRIPTION
Immersion & Exchange Programs Suggested for Materials Science & Engineering
Taiwan: National Taiwan Univ. (NTU)
National Taiwan University in Taipei has maintained its standing as the most prestigious College of Engineering in Taiwan as it on the forefront of technological advancement in Taiwan. The engineering departments are offering a growing number of courses in English each year. The Departments of Civil Engineering and Chemical Engineering consistently offer exceptional courses taught in English.
Ireland: Irish Universities: Univ. College Dublin
Experience this lively university where you have the opportunity to participate in local sports and interest clubs while studying engineering. Students enjoy small class sizes and study a variety of topics including biomedical, chemical and bioprocess, civil, electrical, energy systems, and mechanical engineering.
Australia: Univ. of Melbourne
Ranked first in Australia for Engineering and Technology, the Melbourne School of Engineering offers an outstanding selection of engineering disciplines, including biomedical, chemical and biomolecular, and computing and information systems. Students enjoy the opportunity to attend special guest lectures put on by the School of Engineering.
Sweden: Lund Univ.
Small class sizes and direct contact with instructors create an intimate academic environment at the Faculty of Engineering in Lund. Courses in most UC engineering fields cover both theory and practical application to industry scenarios, and offer you a chance to participate in valuable research projects. With the appropriate background, you may take first year graduate-level courses for upper-division credit.
Singapore: National Univ. of Singapore (NUS)
The Faculty of Engineering has outstanding and internationally recognized engineering programs. From building race cars to developing human-like robotic muscles, the National University of Singapore is leading the way in designing solutions for current global challenges through its research and development of new technologies. Here you may access the "Technopreneur" program, a competitive, experiential learning module blending engineering with business and the arts.
Hong Kong: Hong Kong Univ. of Science & Technology
The School of Engineering, ranked #1 in Greater China, focuses on the latest findings and research and allows you to take courses that apply to today's workforce and technological needs. A wide range of courses are offered ranging from human-computer interfacing technologies to aerospace engineering, energy systems, green energy, and much more.
Internship Opportunities for MAJOR Majors
COUNTRYwithPROGRAM
DESCRIPTION
Research Opportunities for MAJOR Majors
COUNTRYwithPROGRAM
DESCRIPTION
Global & International Opportunities
COUNTRYwithPROGRAM
DESCRIPTION
Summer Physics Abroad
One potential route to study abroad for STEM students is to tackle a full year of introductory physics over the summer. Typically, this is the summer between students' first and second year at UC Merced. Consider these options:
Australia: Sydney Summer Physics
Earn a full year of calculus-based physics credit in just eight weeks. Fulfill math requirements for the life sciences or get a jump on pre-med coursework and experience life in Sydney, Australia.
Cyprus: Nicosia Summer Physics
Study intensive physics for the life sciences in beautiful Cyprus. Note that this program is better suited to biological sciences students than other STEM students.
Ireland: Cork Summer Physics
In just eight weeks at the University College Cork, you can earn a full year of calculus-based physics credit, get a jump on math coursework, or prepare for a pre-med track. Lab experiments and group workshops expand your science knowledge with students from around the world.
Spain: Madrid Summer Physics
Add some sizzle to your summer—study in Madrid and return with a full year of physics credit. This intense 8-week program is ideal for life sciences majors who want to get a quick boost in academics.
United Kingdom: Glasgow Science & Engineering
As the home to the James Watt School of Engineering and the School of Life Sciences, the University of Glasgow offers the perfect environment for this intensive physics summer program.
United Kingdom: Summer in Sussex
Minutes from the sparkling seafront, Sussex is quintessentially English, with spectacular castles, greenery, and attractions fit for royals. Pre-med and life sciences majors can earn up to a year of physics credit in two months!
Ecology & Evolutionary Biology Opportunities
COUNTRYwithPROGRAM
DESCRIPTION
Human Bio Opportunities
COUNTRYwithPROGRAM
DESCRIPTION
Engineering-Specific Opportunities
United Kingdom: English Universities: Imperial College London
Become fully immersed in this year-long program dedicated to engineering majors only. Consistently rated in the top three universities in the UK, studies at Imperial College London involve a full schedule of specialized courses in your major. Enjoy the British educational system which requires a greater level of independence—with fewer exams, smaller class sizes, and a larger emphasis on practical, lab-based work.
Singapore: STEM Research in Singapore
Participate in cutting-edge scientific research on this full-time hands on lab program! You will become a member of an international research team and given assignments related to the broader research area. This is a highly selective program, prior research experience is strongly recommended.
Japan: Engineering & Science
Study in Japan for the full year or for the spring semester. Tohoku University provides courses taught in English along with a wide variety of research opportunities, including the chance to conduct seismic behavior and tidal wave research in a location ideally suited for this area of civil engineering. You will learn invaluable lab technique and research skills in this hands-on program.
Japan: STEM Research in Osaka
Whether your interest is quantum optical engineering, nuclear fusion studies, or intelligent mechanics, there is a lab for your particular interest. Past students have enjoyed using technical lab equipment and working closely with expert faculty and their research team.
Advanced MAJOR Opportunities
COUNTRYwithPROGRAM
DESCRIPTION