April 4, 2018 - 11:00pm
to
April 5, 2018 - 12:30am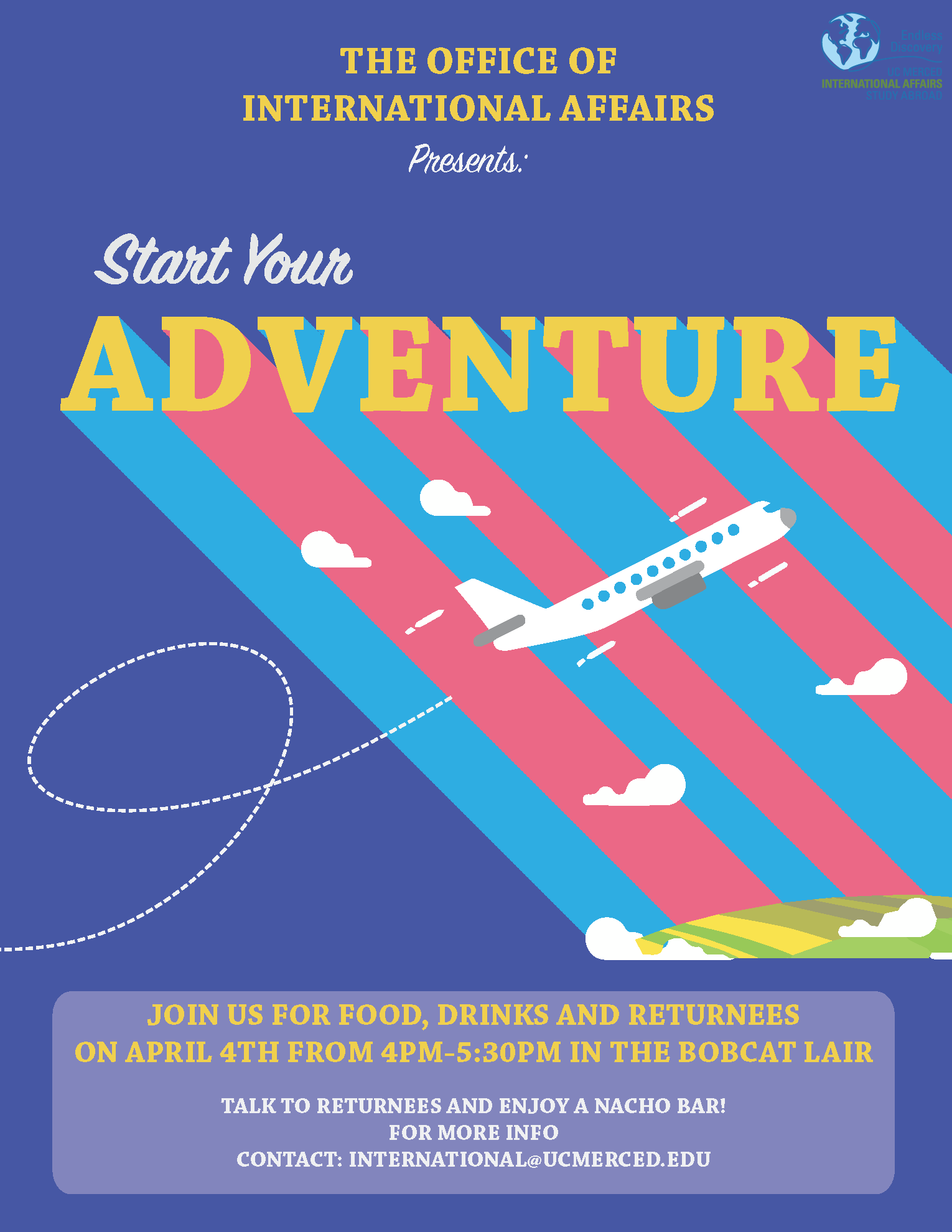 Join the Office of International Affairs for the first ever Start Your Adventure event.
Enjoy a fully stocked nacho bar as you adventure around the world with recent Study Abroad returnees. Stop by the Bobcat Lair on your way to class and learn about first-hand Study Abroad experiences at this fun and no-strings attached event.
After this event, you'll be ready to Start Your Adventure and Study Abroad at UC Merced!
Join us from 4:00PM to 5:30PM.
More details coming soon!
Location
Bobcat Lair (Kolligian Library, 169)
UC Merced Study Abroad, Office of International Affairs