September 4, 2014 - 11:00pm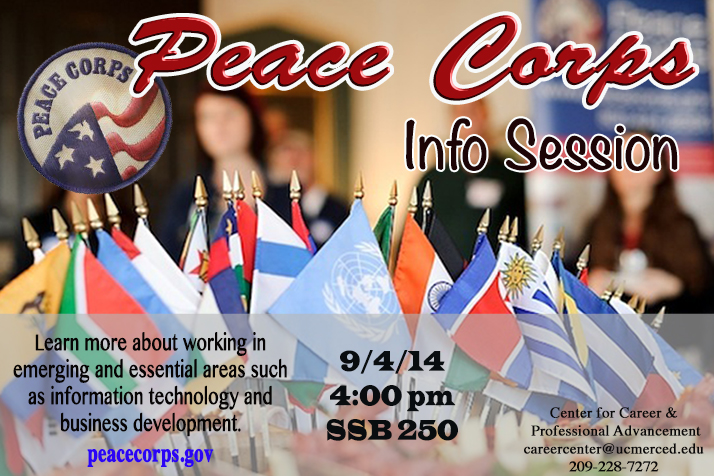 Now at 4pm instead of 3:30!
Are you ready to spend two years abroad? Would you like to give of yourself while gaining invaluable experiences and perspectives on the world beyond the US? The Peace Corps may be your next step after college. You could work in areas like information technology, small business development, education, health, or others in one of 139 different countries around the globe.
Location
Student Services Building, 250
Center for Career & Professional Advancement