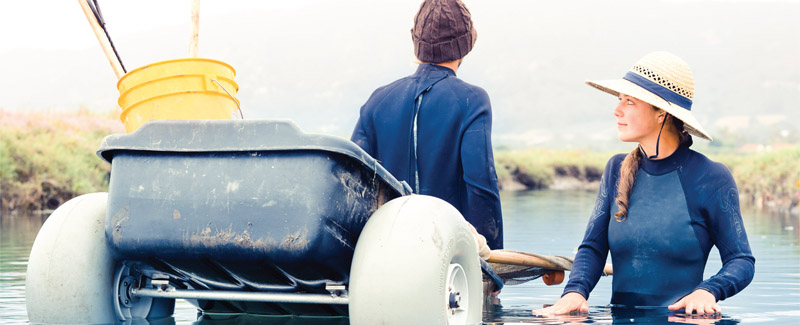 ---
Environmental engineering, as a newer subfield of engineering, may require a little extra research in order to find ideally suited programs for study abroad. Environmental engineers should research programs also by civil engineering as UCEAP does not code environmental engineering coursework specifically and will often label it as civil engineering. Here are some suggested opportunities to start exploring:
Engineering-Focused Program
Israel: Technion-Institute of Technology
This program prepares you to excel in your future academic and professional career. You will participate in an internship and can choose challenging, intensive academic courses in three tracks: Engineering & Science, Entrepreneurship, or Introduction to Medicine.
Immersion & Exchange Programs Suggested for Environmental Engineering
Singapore: National Univ. of Singapore (NUS)
The Faculty of Engineering has outstanding and internationally recognized engineering programs. From building race cars to developing human-like robotic muscles, the National University of Singapore is leading the way in designing solutions for current global challenges through its research and development of new technologies. Here you may access the "Technopreneur" program, a competitive, experiential learning module blending engineering with business and the arts.
Research Option:
See the courses and credits tab for more information on the technopreneur program and the Undergraduate Research Opportunities Program (UROP) offered by the School of Computing and the Faculty of Engineering.
Australia: Univ. of Melbourne
Ranked first in Australia for Engineering and Technology, the Melbourne School of Engineering offers an outstanding selection of engineering disciplines, including biomedical, chemical and biomolecular, and computing and information systems. Students enjoy the opportunity to attend special guest lectures put on by the School of Engineering.
United Kingdom: Scottish Universities: Univ. of Edinburgh
Enjoy smaller class sizes, independent coursework, the opportunity to participate in lab-based work, and access to all major fields of engineering. The program is built for you to advance in your degree taking at least 16 of the required 21-24 units in your major. UCEAP returnees recommend joining clubs and societies to further integrate into Scottish society.
Taiwan: National Taiwan Univ. (NTU)
National Taiwan University in Taipei has maintained its standing as the most prestigious College of Engineering in Taiwan as it on the forefront of technological advancement in Taiwan. The engineering departments are offering a growing number of courses in English each year. The Departments of Civil Engineering and Chemical Engineering consistently offer exceptional courses taught in English.
New Zealand: Univ. of Canterbury
Take courses in the departments of Chemical & Process Engineering, Civil & Natural Resources Engineering, Computer Science & Software Engineering, Electrical & Computer Engineering, and Mechanical Engineering while you enjoy the friendly and beautiful environment in New Zealand. Internships and research opportunities may be available to enterprising students.
Summer Physics Abroad
One potential route to study abroad for STEM students is to tackle a full year of introductory physics over the summer. Typically, this is the summer between students' first and second year at UC Merced. Consider these options:
Australia: Sydney Summer Physics
Earn a full year of calculus-based physics credit in just eight weeks. Fulfill math requirements for the life sciences or get a jump on pre-med coursework and experience life in Sydney, Australia.
Cyprus: Nicosia Summer Physics
Study intensive physics for the life sciences in beautiful Cyprus. Note that this program is better suited to biological sciences students than other STEM students.
Ireland: Cork Summer Physics
In just eight weeks at the University College Cork, you can earn a full year of calculus-based physics credit, get a jump on math coursework, or prepare for a pre-med track. Lab experiments and group workshops expand your science knowledge with students from around the world.
Spain: Madrid Summer Physics
Add some sizzle to your summer—study in Madrid and return with a full year of physics credit. This intense 8-week program is ideal for life sciences majors who want to get a quick boost in academics.
United Kingdom: Glasgow Science & Engineering
As the home to the James Watt School of Engineering and the School of Life Sciences, the University of Glasgow offers the perfect environment for this intensive physics summer program.
United Kingdom: Summer in Sussex
Minutes from the sparkling seafront, Sussex is quintessentially English, with spectacular castles, greenery, and attractions fit for royals. Pre-med and life sciences majors can earn up to a year of physics credit in two months!