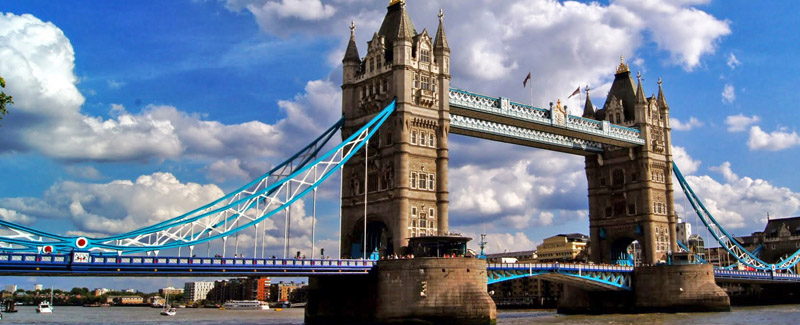 ---
English majors are often attracted to study in the United Kingdom, and for good reason. The UK, and England in particular, are well-suited to English majors; however, there are a number of other study abroad destinations English majors should consider to get outside the box.
Programs Specifically Selected for MAJOR
COUNTRYwithPROGRAM
DESCRIPTION
Immersion & Exchange Programs Suggested for English
United Kingdom: English Universities: Univ. of Warwick, Univ. of Manchester
An easy first choice for English majors is to study in England. Choose among top-ranked universities for English like the Univ. of Warwick or Univ. College London.
United Kingdom: Scottish Universities: Univ. of Edinburgh, Univ. of Glasgow
Both Edinburgh and Glasgow are highly ranked universities for English, and Scotland can often be more affordable and a more unique experience than study in England.
Singapore: National Univ. of Singapore (NUS)
Consider heading east for your English major in this highly developed English-speaking country with a strongly ranked English program.
United Kingdom: Summer in Cambridge
It is hard to dispute the supremacy of the Univ. of Cambridge in terms of the strength of its English program. Consider this program for the summer.
Australia: Univ. of Sydney
Our friends down under are also great hosts for English majors. UCEAP's partners in Australia are all top 100 universities worldwide, but the Univ. of Sydney is often at the top of the list.
Hong Kong: Univ. of Hong Kong (HKU)
Similarly to Singapore, Hong Kong is another hidden gem in the East for studying English with a foundation in traditional British education.
Canada: Univ. of British Columbia
Arguably the best university for English in all of Canada, UBC in Vancouver offers a wide variety of courses close to home.
Ireland: Irish Universities: Trinity College Dublin
Trinity College Dublin (TCD) has been ranked Ireland's top university and is internationally recognized for strong research and dedicated teaching. Famously home to "The Book of Kells," the university maintains an academic culture of creativity and innovation.
United Kingdom: Summer at Queen Mary Univ.
Study Shakespeare in London! This six week program allows students to fully immerse themselves in works of Shakespeare through a combined approach of performance practice and academic study.
New Zealand: Univ. of Auckland
At the top-ranked Univ. of Auckland, you can choose courses from a wide array of disciplines. Immersing in a new academic culture, you can find courses alongside local and international students.
Korea: Seoul National Univ.
Often ranked the top university for English across Korea, Seoul National University will offer you classes alongside local and international students in a wide range of disciplines.
English Teaching Opportunities
Japan: Global Studies, Japan
Take an internship for credit that focuses on how you can teach English to speakers of other languages. For coursework, this program features undergraduate courses in global studies, history, international relations, political science, Asian studies, cultural studies, and other social science and humanities topics, all taught in English.
Korea: Seoul Summer
Here you can volunteer teaching English at a local children's hospital on top of choosing courses in English in humanities, social sciences, management and economics, East Asian Studies and Korean Studies—all taught by international and local faculty.
China: Fudan Univ.
Volunteer to teach English or participate in other service learning opportunities while taking coursework taught in English that focuses on Chinese economic development and business, China's rapidly expanding role in the world economy and international relations, and Chinese society and culture in the era of globalization.
Research Opportunities for MAJOR Majors
COUNTRYwithPROGRAM
DESCRIPTION
Global & International Opportunities
COUNTRYwithPROGRAM
DESCRIPTION
Summer Physics Abroad
One potential route to study abroad for STEM students is to tackle a full year of introductory physics over the summer. Typically, this is the summer between students' first and second year at UC Merced. Consider these options:
Australia: Sydney Summer Physics
Earn a full year of calculus-based physics credit in just eight weeks. Fulfill math requirements for the life sciences or get a jump on pre-med coursework and experience life in Sydney, Australia.
Cyprus: Nicosia Summer Physics
Study intensive physics for the life sciences in beautiful Cyprus. Note that this program is better suited to biological sciences students than other STEM students.
Ireland: Cork Summer Physics
In just eight weeks at the University College Cork, you can earn a full year of calculus-based physics credit, get a jump on math coursework, or prepare for a pre-med track. Lab experiments and group workshops expand your science knowledge with students from around the world.
Spain: Madrid Summer Physics
Add some sizzle to your summer—study in Madrid and return with a full year of physics credit. This intense 8-week program is ideal for life sciences majors who want to get a quick boost in academics.
United Kingdom: Glasgow Science & Engineering
As the home to the James Watt School of Engineering and the School of Life Sciences, the University of Glasgow offers the perfect environment for this intensive physics summer program.
United Kingdom: Summer in Sussex
Minutes from the sparkling seafront, Sussex is quintessentially English, with spectacular castles, greenery, and attractions fit for royals. Pre-med and life sciences majors can earn up to a year of physics credit in two months!
Ecology & Evolutionary Biology Opportunities
COUNTRYwithPROGRAM
DESCRIPTION
Human Bio Opportunities
COUNTRYwithPROGRAM
DESCRIPTION
Engineering-Specific Opportunities
COUNTRYwithPROGRAM
DESCRIPTION
Advanced MAJOR Opportunities
COUNTRYwithPROGRAM
DESCRIPTION