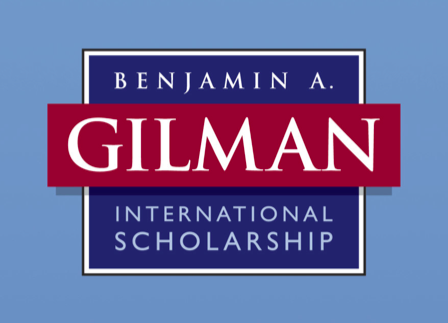 The Benjamin A. Gilman International Scholarship is one of the most prestigious and most accessible study abroad scholarships for UC Merced Bobcats. The majority of UC Merced students are eligible. These address some of the most common questions:
Deadline
Tuesday, October 3, 2017, at 9:59PM California time is the deadline for programs beginning spring 2018 and for any summer students who wish to receive an early decision for summer 2018. Summer students: this is recommended so that you learn of your selection before the withdrawal deadline; if you wait until the March 2018 deadline, you will likely find out after your deadline to commit to the program.
Transcripts
Never get electronic transcripts for study abroad; always get traditional (usually standard processing) paper transcripts.
If the deadline is two weeks away or more, feel free to have transcripts mailed to you. With under two weeks, follow our transcript instructions.
You will be required to scan and upload your transcripts. Official transcripts often state "UNOFFICIAL IF OPENED." This is not a problem for the Gilman Scholarship.
Need help scanning your transcript? Bring it to the International Center, Kolligian Library 101.
Who Are My Advisors?
See who the study abroad advisor is here.
Your financial aid advisor will be Nereyda Martinez for all study abroad programs.
Workshop & Writing
Join us for a scholarship workshop for tips on writing and to hear from returnees. Do you want someone to review your essay(s)? Ask your advisor to connect you with a Gilman Scholar to review your essay at least a week before the deadline.