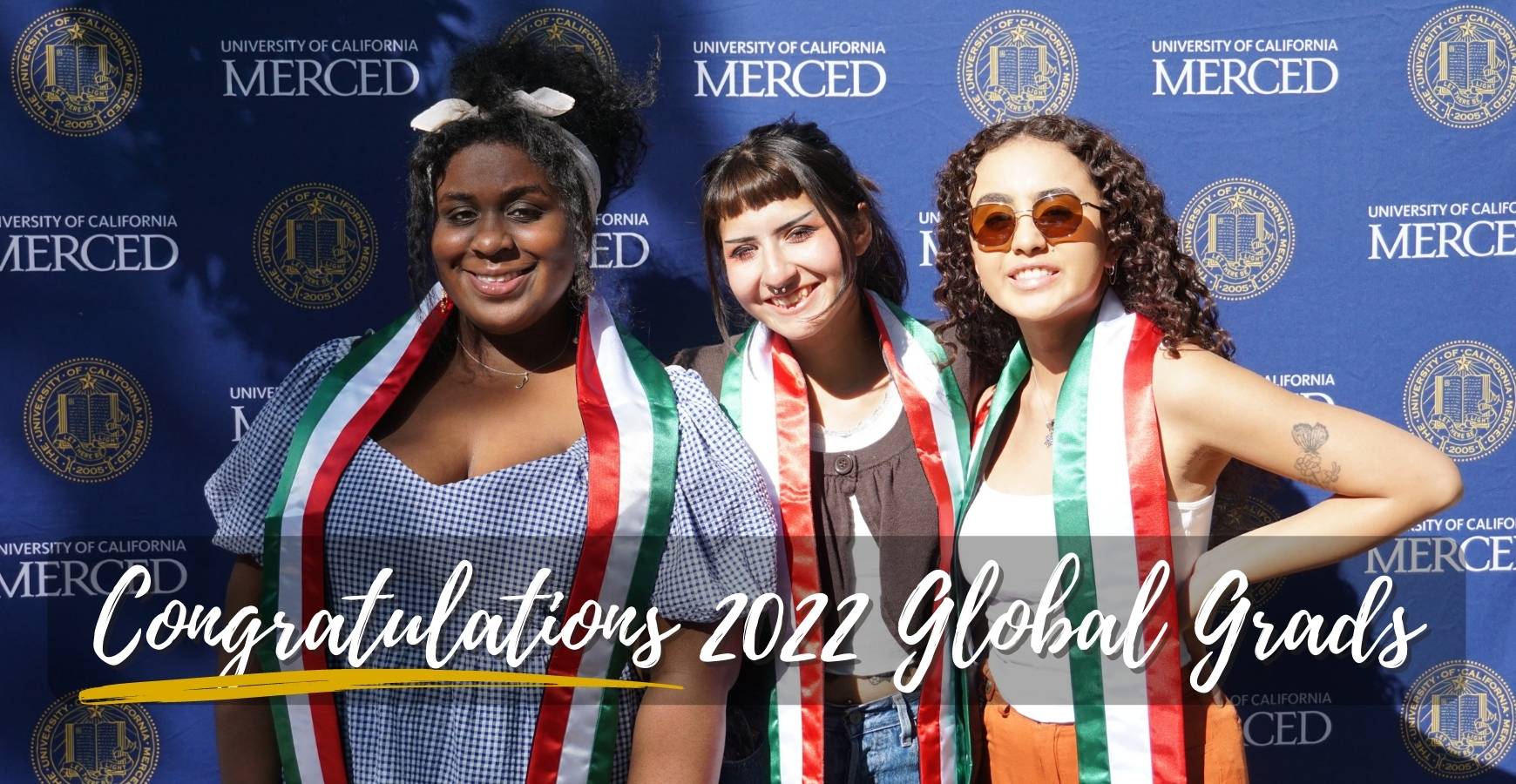 Three fall 2021 Italy participants pose together with their Italy graduation stoles at Global Grad 2022.
For the first time since the onset of the 2020 pandemic, UC Merced recognized international student and study abroad returnee graduates.
The pandemic interrupted graduation plans for students from 2020. This month, along with dozens of international students, we recognize the achievements of 189 bobcats who studied abroad and graduate 2020-2022.
Go out and change the world!