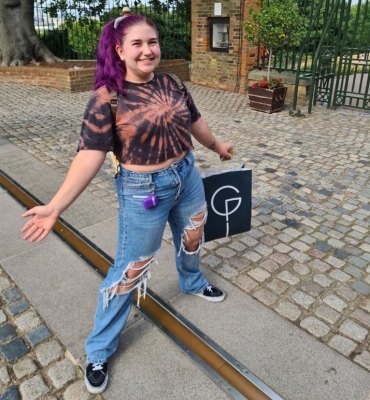 Q: Initially, what made you decide to study abroad? Why did you choose your program?
A: I had always wanted to travel to London and this was a great way to do it where I would make friends and get some extra credits. I chose my program because it was pretty much in the middle of London.
Q: How do you think COVID-19 uniquely impacted what you learned as a study abroad student?
A: The only thing COVID affected was that my orientation wasn't in person, otherwise, I was not affected.
Q: What was the highlight of your study abroad experience?
A: I loved the night life with my friends and I also had a great time traveling outside of London, especially to Cardiff.
Q: What was your greatest challenge abroad and how did you overcome it?
A: Learning how to use the underground tube system was hard to figure out, but once you do it once or twice it becomes so much easier.
Q: How did your coursework abroad compare to your courses at UC Merced?
A: It was a lot less mainly because it was one paper at the end of the 3 week session.
Q: What did you gain from your study abroad experience?
A: I gained great new friends and some new knowledge that I didn't know before.
Q: What advice do you have for students considering study abroad?
A: 100% do it! It was so much fun and I made amazing new friends. Also don't be afraid to talk to people, almost everyone is experiencing and feeling the same thing as you.
Q: Describe a typical day abroad.
A: I would go to class in the morning, go out to a tourist spot in the afternoon/evening, and go out to a club or bar at night.
Q: If you could go anywhere in the world tomorrow, where would you go and why?
A: Portugal