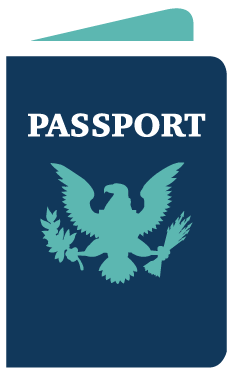 In normal years, September is Passport Awareness Month. It hasn't been something we have promoted widely this year for what may seem like obvious reasons.
Let's preface the rest of this by saying we bear good news and bad news on USA passport processing.
Good News
First, the good news: USDOS has resumed expedited passport processing. Expedited service had been suspended in late March, leaving life-and-death emergency appointments and a vague notion that routine processing was available but significantly delayed. With today's updates, here are suggested processing times:
Routine: 10-12 weeks
Expedited: 4-6 weeks
Bad News
Now, the bad news: the Merced County Registrar of Voters, Merced's only passport acceptance facility, has filled all of its passport appointments through the end of 2020! And, unfortunately, they are not accepting appointments into 2021 as of today, Monday, September 28. But fear not, they have assured us that there are at least 10 other facilities accepting passport applications from Modesto to Fresno.