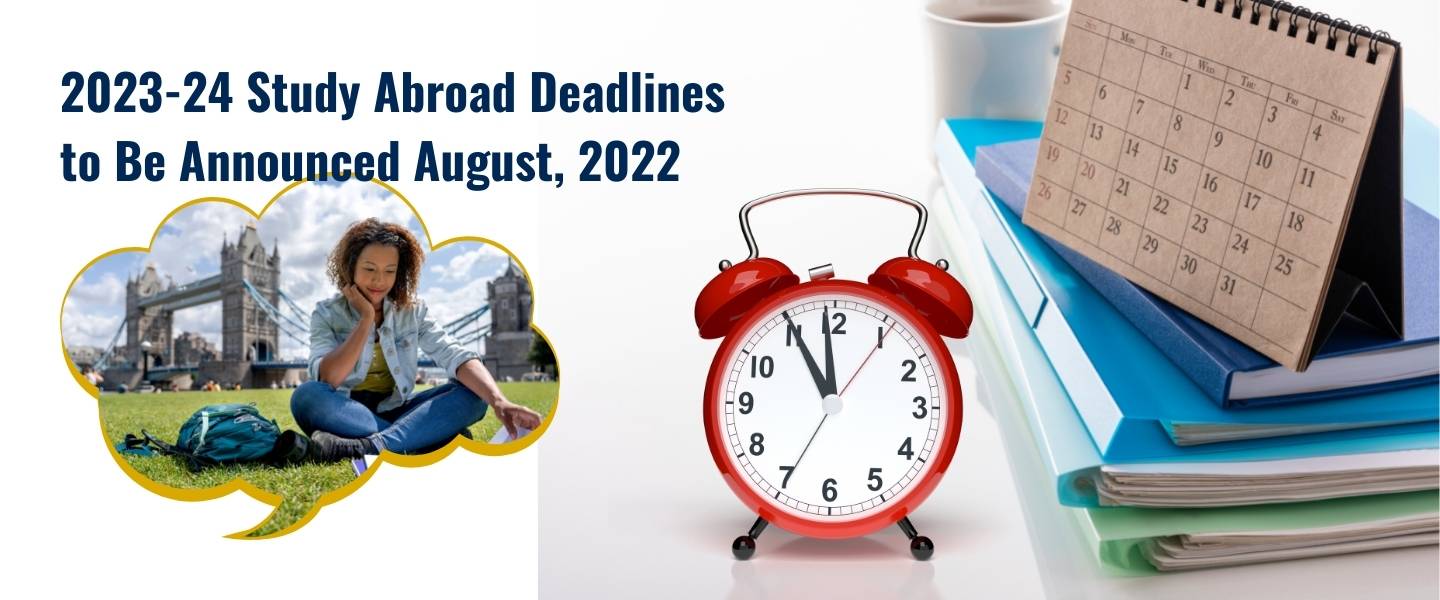 By the start of fall semester classes, UCEAP deadlines and other 2023-24 will be announced. Applications will open either October 1 or November 1 for summer and fall programs.
Get notified when deadlines are ready:
We anticipate UCEAP applications will open October 1 for most summer, fall programs and November 1 for others.
To help you prepare, we will host a number of fall semester events from info sessions to scholarship workshops to our grand study abroad fair. Many events are being scheduled and the calendar for fall will fill out throughout August.