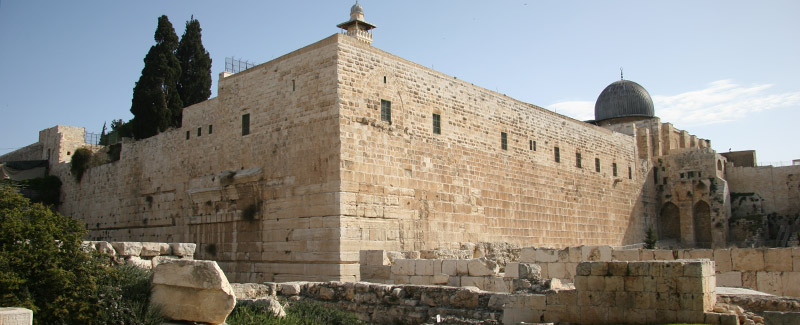 ---
Study abroad in anthropology offers many unique opportunities to add new perspective to those areas most important to anthropologists, whether it is migration patterns from the Middle East and Africa across the West, or archaeological digs in the Middle, or socio-cultural challenges across Latin America. With three upper-division general anthropology electives and electives in socio-cultural anthropology and anthropological archaeology, there is plenty of flexibility in the major.
Programs Specifically Selected for Anthropology
Canada: Univ. of British Columbia
Known for the strength of its anthropology program and its research and connections to the First Nations in the Northwest, UBC is a strong choice. UCEAP at UBC offers your choice of regular university courses at the Vancouver campus with opportunities for study in a wide range of most academic disciplines.
Italy: Crossroads of Culture in the Mediterranean
Study the relationship between Italy and the Mediterranean Sea on this four week summer program in Procida. As the result of the program, you will be able to explain how the Mediterranean influenced the history of southern Italy, from ancient times to present. Additionally, you will be able to discuss sea-bound rather than land-bound views of nation-state and national identity formation.
Israel: Hebrew Univ. of Jerusalem
Jerusalem, city of storied landmarks and spiritual centers, is also a hub of rapid development and leading industries. In this exciting city, you can study archaeology or contemporary Israeli or Middle East issues in courses taught in English.
Italy: Art, Food & Society
Take courses that are specially designed to use the city of Rome to understand Italian history, culture, and society. All elective courses include site visits in Rome and beyond that bring each subject to life. Expert local professors teach in the city's piazzas, churches, and museums, exploring many of Rome's most interesting neighborhoods.
Immersion & Exchange Programs Suggested for Anthropology
Denmark: Univ. of Copenhagen
Copenhagen ranks as the #1 choice of UC Merced anthropology students over the years. It is also arguably UCEAP's best partner university for anthropology in all of mainland Europe with courses taught in English across a wide variety of fields.
United Kingdom: Scottish Universities: Univ. of Edinburgh
While the Univ. of Edinburgh is the most highly ranked for anthropology, Scotland's wealth of history, culture, scenic beauty, and academic excellence are yours as you choose among three world-renowned universities in the historic cities of Edinburgh, Glasgow, or St. Andrews.
United Kingdom: London's Calling
A rigorous curriculum highlighting London as a global crossroads of major social and cultural forces. The city's unique resources and exciting activities outside the classroom enrich your experience.
Australia: Univ. of Melbourne
With a special emphasis on aboriginal studies, Austalian universities should catch the anthropologist's eye, particularly the highly ranked Univ. of Melbourne. Attend world-class host universities in the alluring "Land Down Under."
United Kingdom: Summer in Sussex
Intensive learning in a friendly, cosmopolitan environment just an hour from London. Get ahead of your degree requirement and enjoy an array of course offerings, from film and anthropology to physics.
Singapore: National Univ. of Singapore (NUS)
Take anthropology courses at arguably the highest ranked university in Asia through UCEAP. Take classes in most UC majors taught by faculty from around the world, and engage with this top level university community through research, clubs, sports, and cultural activities.
Norway: Univ. of Oslo
If you have an interest in the Vikings or modern Scandinavian culture, consider the highly ranked Univ. of Oslo for study abroad. Take courses taught in English in a wide range of fields at the highest ranked university in Norway. Enjoy beautiful Oslo, a small capital city surrounded by sea, forests and the Oslo Fjord.
Sweden: Lund Univ.
Another favorite for students studying the Vikings or modern Scandinavian culture, Lund Univ. is another highly ranked university for anthropology. Courses in English in a wide range of academic fields. Lively college town environment in a charming medieval city.
Internship Opportunities for MAJOR Majors
COUNTRYwithPROGRAM
DESCRIPTION
Research Opportunities for MAJOR Majors
COUNTRYwithPROGRAM
DESCRIPTION
Global & International Opportunities
COUNTRYwithPROGRAM
DESCRIPTION
Summer Physics Abroad
One potential route to study abroad for STEM students is to tackle a full year of introductory physics over the summer. Typically, this is the summer between students' first and second year at UC Merced. Consider these options:
Australia: Sydney Summer Physics
Earn a full year of calculus-based physics credit in just eight weeks. Fulfill math requirements for the life sciences or get a jump on pre-med coursework and experience life in Sydney, Australia.
Cyprus: Nicosia Summer Physics
Study intensive physics for the life sciences in beautiful Cyprus. Note that this program is better suited to biological sciences students than other STEM students.
Ireland: Cork Summer Physics
In just eight weeks at the University College Cork, you can earn a full year of calculus-based physics credit, get a jump on math coursework, or prepare for a pre-med track. Lab experiments and group workshops expand your science knowledge with students from around the world.
Spain: Madrid Summer Physics
Add some sizzle to your summer—study in Madrid and return with a full year of physics credit. This intense 8-week program is ideal for life sciences majors who want to get a quick boost in academics.
United Kingdom: Glasgow Science & Engineering
As the home to the James Watt School of Engineering and the School of Life Sciences, the University of Glasgow offers the perfect environment for this intensive physics summer program.
United Kingdom: Summer in Sussex
Minutes from the sparkling seafront, Sussex is quintessentially English, with spectacular castles, greenery, and attractions fit for royals. Pre-med and life sciences majors can earn up to a year of physics credit in two months!
Ecology & Evolutionary Biology Opportunities
COUNTRYwithPROGRAM
DESCRIPTION
Human Bio Opportunities
COUNTRYwithPROGRAM
DESCRIPTION
Engineering-Specific Opportunities
COUNTRYwithPROGRAM
DESCRIPTION
Advanced MAJOR Opportunities
COUNTRYwithPROGRAM
DESCRIPTION