LGBTQ+ & Study Abroad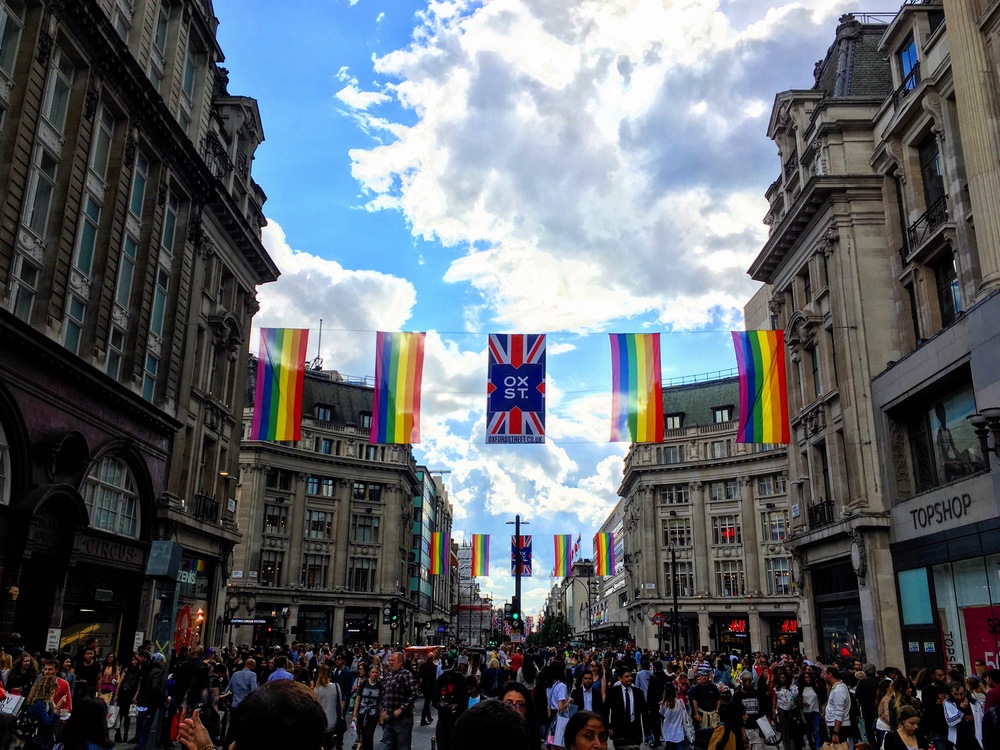 Studying abroad is an opportunity for all students to experience a new culture, gain new skills, and expand their worldviews. For the LGBTQ+ community, studying abroad can be an opportunity to learn more about themselves and their identity within the global context. The Office of International Affairs at UC Merced recognizes that the LGBTQ+ community faces a unique set of challenges and we are committed to providing our students with the best possible study abroad experience.
OIA LGBTQ+ Study Abroad Brochure 
10 Reasons Why LGBTQ Students Should Study Abroad
Before You Apply to Study Abroad
Take the time to Learn about:
Laws of the host country 
LGBTQ+ media in host country
LGBTQ+ organizations and support resources in host country
General attitudes towards LGBTQ+ individuals in host country
Norms and behaviors of the host culture
LGBTQ+ meeting places in host country/city
Use the following resources to research your country of interest:
UC Merced Testimonials
UCEAP Countries & Tolerance Levels 
UCEAP urges all participants to obey the laws of the host country, and respect and abide by local cultural norms. Before selecting a country, be well acquainted with host country laws and tolerance levels. Consider how a potential host country defines and views interpersonal relationships and what it views as appropriate behaviors.
| | | | |
| --- | --- | --- | --- |
| Minimal Risk | Low Risk | Moderate Risk | High Risk |
| Argentina | Australia | Brazil | Barbados |
| Canada | France | Chile | Botswana |
| Costa Rica | Israel | China | Egypt |
| Czech Republic | Italy | Dominican Republic | Ghana |
| Denmark | Japan | Korea, Republic of | Indonesia |
| Germany | Mexico | Singapore | Jordan |
| Ireland | Thailand | South Africa | Morocco |
| Netherlands |   | Taiwan | Senegal |
| New Zealand |   | Turkey | Russia |
| Spain |   | Vietnam | Tanzania |
| Sweden |   | India |   |
*Tolerance levels reflect information as of February 2016.
For a more detailed explanation of UCEAP destinations, tolerance levels, and risk mitigation strategies consult the UCEAP Sexual and Gender Diversity Webpage.
Identity & Safety Abroad 
Understanding the implications of expressing an LGBTQ+ identity abroad is important for all students to know. Although coming out may be an empowering experience, it can also be uncomfortable or even unsafe for students and those around them. Concepts of identity and the way in which LGBTQ+ individuals are perceived not only vary from country to country but even between regions within the same country. Researching your host country before going abroad will help mitigate risks. Though once abroad, it is recommended that students reevaluate the local LGBTQ+ tolerance levels before coming out. As part of the study abroad experience, students learn to adapt to their new environment by observing local manners and behaviors of their host culture. LGBTQ+ students should exercise the same caution.
Additional Resources  
TIP: Once abroad, find people you can be open with and seek out local LGBTQ+ communities. 
LGBTQ+ & Gender Studies Abroad
You can use the UCEAP Course Catalog to search for classes that focus on gender and sexuality (try searching UC Subject: Women and Gender Studies or Keyword: sex/sexuality, gender or queer). Past UC students have taken such courses in Argentina, Australia, Barbados, Denmark, France, Germany, Ghana, Hong Kong, Ireland, Japan, Mexico, Netherlands, New Zealand, Singapore, South Africa, Spain, Sweden, Thailand and the UK. However, please be aware that even though a program in a certain country may offer classes focusing on Gender or LGBTQ+ studies this does not necessarily reflect attitudes of the local community. Make sure you thoroughly research your program before making a choice. 
International Opportunities Program (IOP) options:
Scholarships for LGBTQ+ Students
Travel Tips 
Most LGBTQ+ travelers do not encounter problems while abroad but it helps being prepared and informed about your destination before you go. The following resources provide LGBTQ+ individuals with answers to frequently asked questions, tips on mitigating risk and other useful links.
Air Travel
The National Center for Transgender Equality (NCTE) identifies the specific obstacles transgender people might face during air travel and how to get around them. NCTE also offers tips on how to get through TSA with resources like the notification card, which is a standardized card offered by TSA wherein one can discretely disclose a health or medically related circumstance to an agent, as well as requesting assistance from a specialist during check in by calling the TSA hotline 72 hours before checking in. For more information visit Know Your Rights: Airport Security and Transgender People. 
Passport
For passport information concerning name changes, gender marker changes, and two-year passports visit the National Center for Transgender Equality.  
Students that need a passport and are in the process or have completed gender reassignment should consult the U.S. Department of State for application information. To apply for a passport, students should use the DS-11 form passport and should be prepared to provide supporting documentation that includes: 
ID that resembles your current appearance
Passport photo that resembles your current appearance 
A physician certificate that validates whether your gender transition is either in process or complete (required if you would like your passport issued in your new gender)
Proof of legal name change (if applicable)
Additional Resources
Contact Us
International Center 
Kolligian Library 101
Monday - Thursday 9:00am - 4:00pm
Friday 9:00am - 2:00pm
Phone: (209) 228.4722
Email: international@ucmerced.edu
Angi Baxter
Women's Programs & LGBTQ+ Initiatives Coordinator
Office of Student Life 
Phone: (209) 228.2250
Email: abaxter3@ucmerced.edu
Lambda Alliance 
Email: lambdaalliance@ucmerced.edu 
Find us on Facebook: Lambda Alliance at UC Merced 
**Material adapted from University of California, Santa Cruz's Queers Abroad, UC Education Abroad Program, Department of State, National Center for Transgender Equality, Rainbow SIG, & ILGA **